Sorry for the lack of updates lately. I'll try and blog a little more, but I guess that's what Twitter is for. I've been slammed with some really cool/fun projects as of late. Some stuff I can show and others I can't.... yet.
Here's a few things I can show you though:
My friends in
Wretched
just recently hired me to do a series of shirt designs for their upcoming tours.
Here's a preview of the first design:
"Friends Betrayed"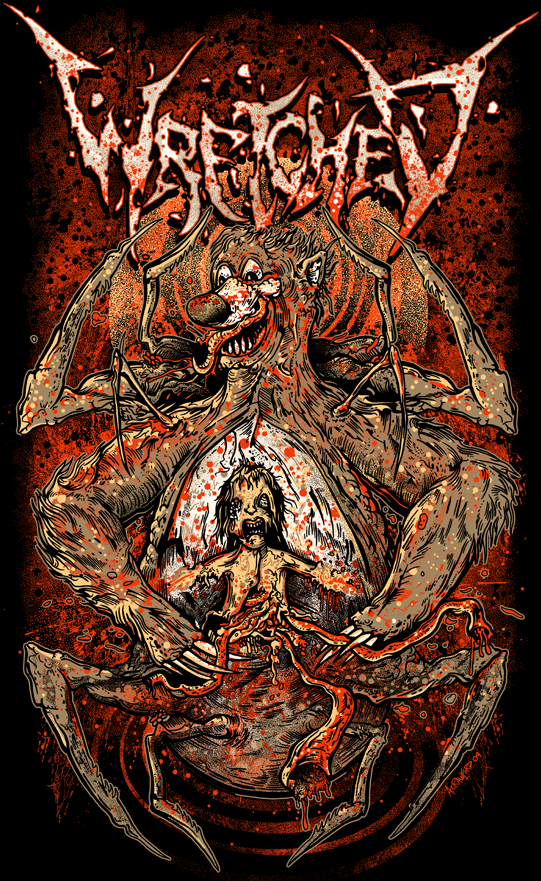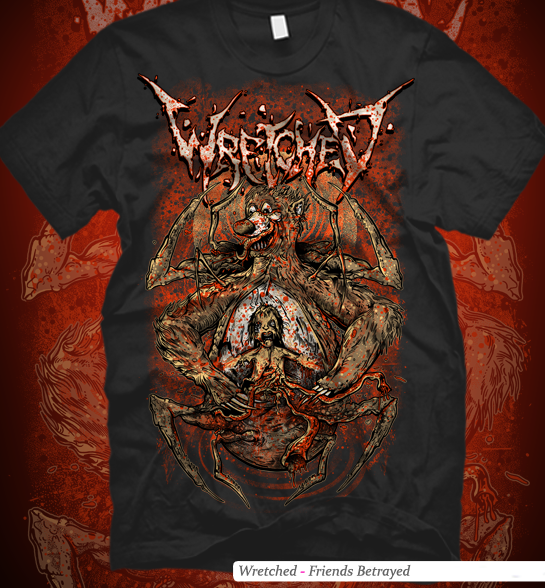 This design is based off of the 2 characters from The Jungle Book "Ballo" and "Mowgli"
Mowgli fucked up, and for that, he lost his limbs.
Also, I hate to keep plugging this and posting about it, but I will be showing art August 9th in Atlanta, GA alongside some amazing artists at the Strange Daze music & arts festival in little five points. I'll be displaying some original lineart for random shirt designs and a few ine art pieces. All you atl peeps better come say whats up!
Here's the flyer; (lame, i know)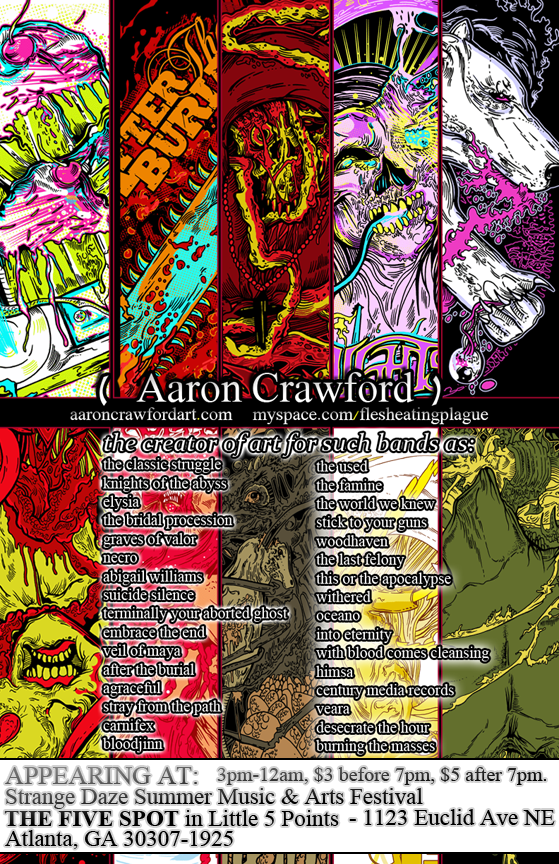 Here's one of the paintings I just finished up for it;
"Heartfelt"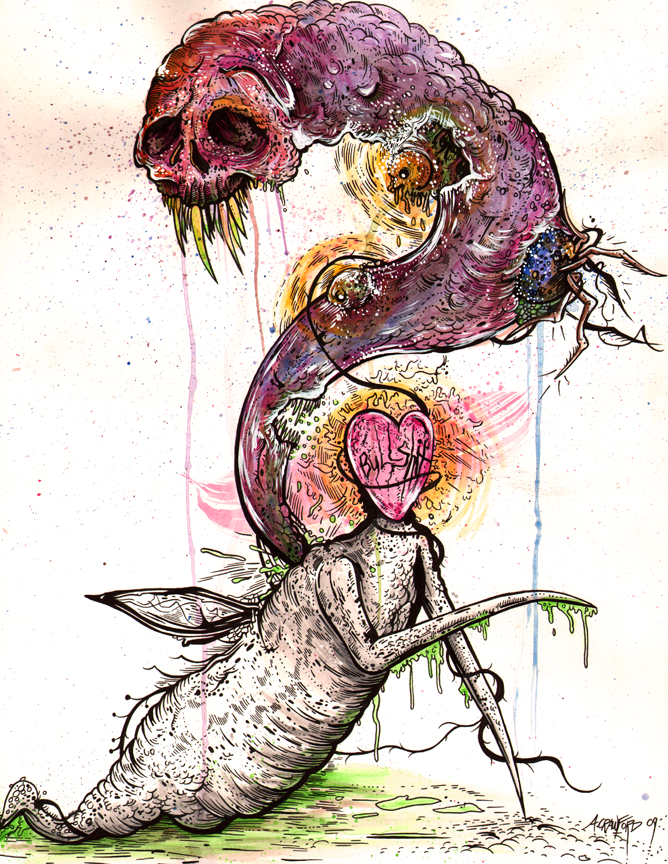 If you're interested in purchasing this piece though, feel free to contact me.
see you there.
-Aaron
aaroncrawfordart.com
ps,
If you've been to
aaroncrawfordart.com
lately, you've realized that it's gone under construction recently. The new layout should be launched early August. Be sure and check it out. I'll also try and update my blog more often, but until then, you can follow me on at twitter.com/aaronartist
In excitement for the october release of Trick R Treat on dvd, I'll leave you with this video Enjoy.