I'm excited to announce that I'll have a piece of art displayed alongside some INSANELY good artists, at an art show, hosted by someone I've looked up to for awhile... BUDDY fucking NESTOR! This show is going to be amazing, and hopefully I can make it to the opening. The list of people showing is longer than satans dick. A few dudes include PAUL ROMANO (of mastodon, hate eternal fame) and CHARLIE IMMER, and like, 60 other people that are way good at what they do. There will also be some live painting, beer, and lot's of metal. The show opens JUNE 3rd at the Black Vulture Gallery in Philly. So if you're in the area, come hang out and get your eyes raped by colors.
Here's the gig poster: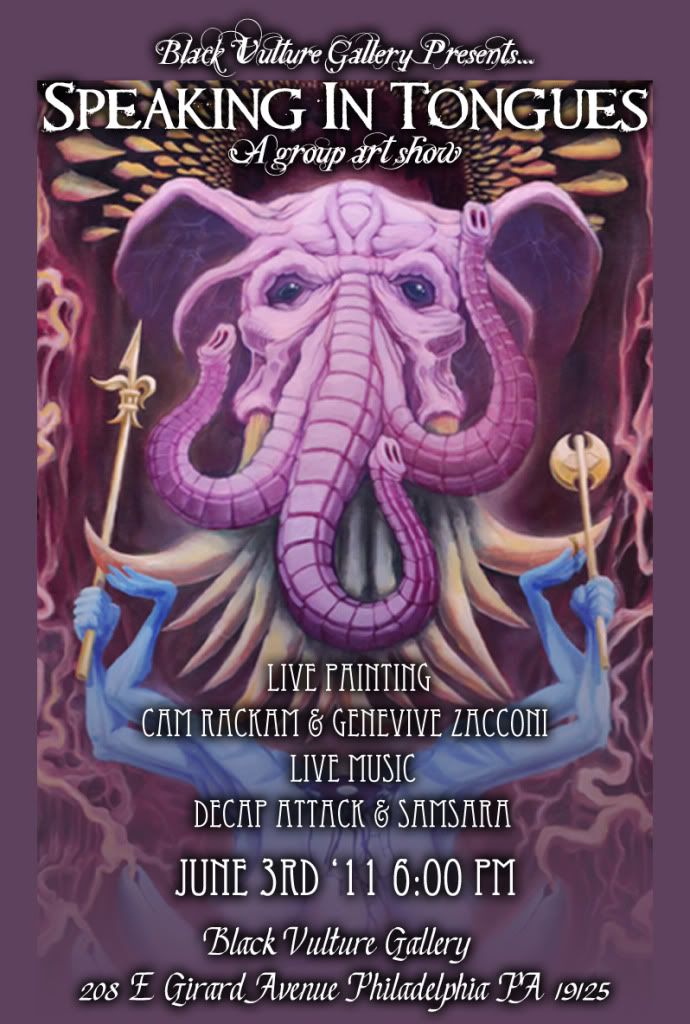 Location:
BLACK VULTURE GALLERY
208 E GIRARD VENUE
PHILADELPHIA, PA
If you don't know, here's a few links to check out to see how fucking rad these dudes are.
BUDDY NESTOR -
http://buddynestorartwork.com/art_gallery
PAUL ROMANO -
http://workhardened.com
CHARLIE IMMER -
http://charlieimmer.com/
Check those guys out. and Like I said, I'm gonna try my hardest to be in attendance, but I can't make any promises. Either way, RAD!