FOURTEE THIEVES - A new line of apparel / fine art prints. Summer line release party - July 2011. @ THE WOLF TOMB. more info to follow.
*we decided to do the release at our house / gallery again, due to the success of our first group show. We thought it would be a good venue for this release.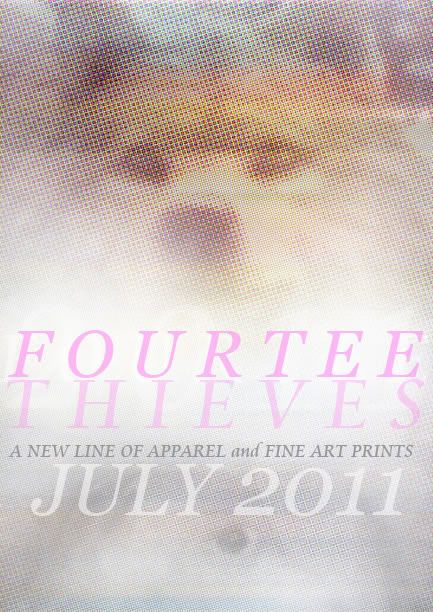 Here's a little info on our line - FOURTEE THIEVES is a collective of creative types, owned & started by Aaron Crawford, Landon Dawson, Eric Thomas, and Robby Phillips. 4 dudes with an idea - to bring forth the funnest, and maybe most disturbing but beautiful prints via shirts, hoodies, tank tops, and whatever else ink will stick to.
More info to follow.
Our SUMMER LINE release drops July 2011.
Stay tuned for more info, teasers, and shrimps.