We all know that Flamingo's are super tall and skinny, and bright pink, and they look sorta surreal in person, because their legs are almost as small as a twig. I have always loved drawing them or painting them because of the shape of their anatomy and lengthy body parts. It's super fun!
I did a drawing for a friends band a few years back, and it got an amazing response, and they released it as shirts, and someone even got a full sleeve tattoo of it, which is insane! (photo below)
Fast forward to recently, I decided to share the painting online over on Instagram (@cavitycolors)and on facebook, and i received tons of messages asking if they could own it, or something like it. And since I do not have the original art anymore, The only thing I could do was release a print! Which is why I am writing this blog! You can finally OWN a copy of the Flamingo Friends!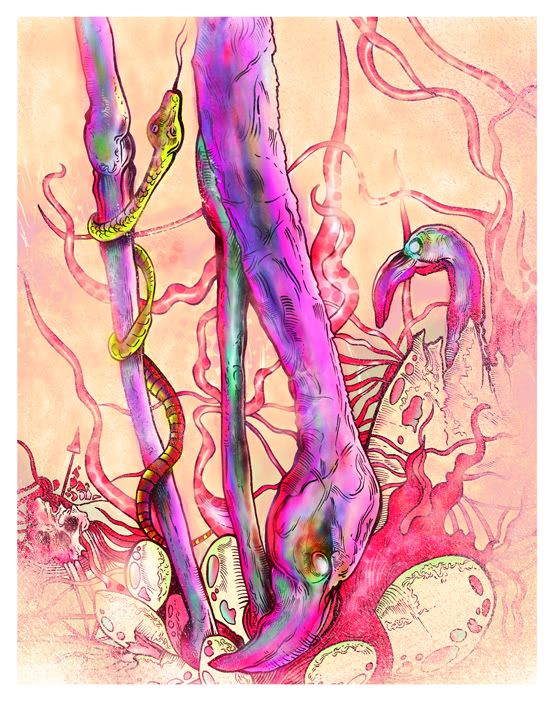 Here's info on the print:
This print will be available starting at 4 pm eastern time, and will ONLY remain available until monday at 4 pm. The edition size will be determined by how many sold within that time frame. So, you only have a few days to grab this print up if you wanted it!
SIZE: 11x14
Signed and Numbered by Aaron
Each print order also comes with stickers and some other goodies that might make you smile.
Shop at
http://cavitycolors.com
Here I am being super awkward with a fake flamingo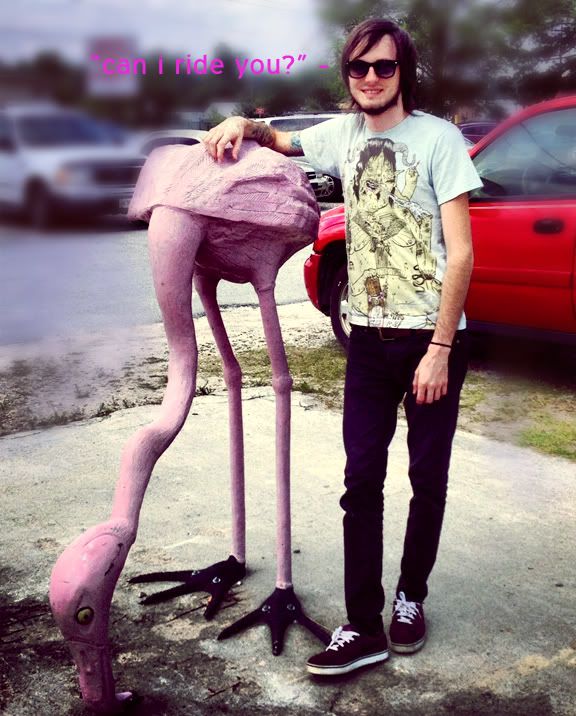 Here's the flamingo tattoo I mentioned above.