The 3rd annual Tattoo Convention was a success. My ears are still ringing from the symphony of tattoo guns buzzing away, carving at flesh. This year brought a ton of seriously amazing artists from all around the US. I was lucky enough to be able to take part in this, and display my work alongside Adam O'Shell, an awesome painter and dude from Augusta. Wish I had more pictures to show some of the tattoos people had / were getting, but it would be never ending.
Here's a few photos from the show:
Corona at noon. Can't complain about that.
Our ghetto rigged display using chairs and cardboard boxes. One frame fell and shattered, but other than that, it worked out.
One of the 1st Amendment booths. Eddie = metal as fuck.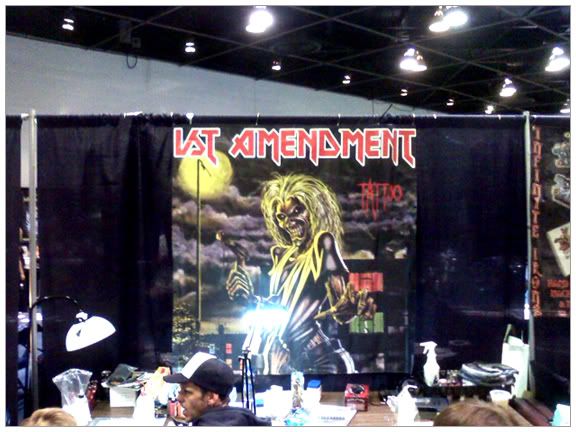 Meshelle at the Tattoo Artist Magazine booth, alongside our display, getting photographed for the newspaper.
I'm in this picture, I just had my invisible suit on.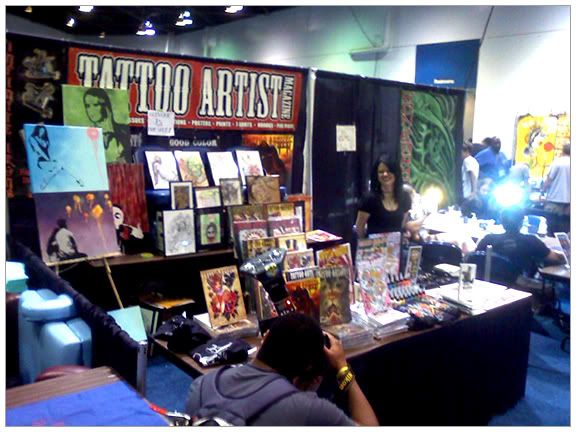 One of many amazing tattoos / artists there. Chris Farley tattoo, by Roman.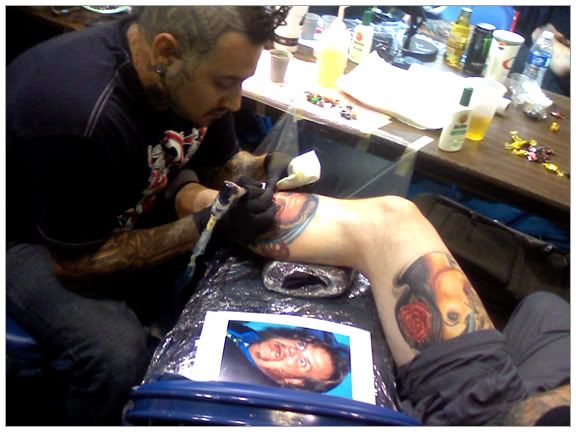 Saturdays crowd, mid-day.
Special thanks to everyone at 1st Amendment tattoo and Meshelle from Tattoo Artist Magazine for letting us display our work.
Can't wait to see what next year brings!
-Aaron
aaroncrawfordart.com
Ps, here's a few links you should check out:
http://www.tattooartistmagazine.com/
http://www.myspace.com/1stamendaug
http://www.myspace.com/firstamendmenttattoo
http://www.myspace.com/dsds1stamendment
http://www.myspace.com/133330982
http://www.myspace.com/romanandcholo
http://www.craigdriscoll.com