A few updates, so here we go.
1st:
I finally got around to setting up a big cartel store for some of the 11x14 paintings I have laying around the studio.
These are going for a very affordable price, cause honestly, they aren't doing me any good hanging up around my house, I'd rather see them go to someone else.
You can check out the store at
http://aaroncrawford.bigcartel.com/
I'll also send some surprise horror posters & dvds in the package too.
2nd:
As you have noticed, I finally got around to cleaning up my Blogspot site, which was floating empty as shit on the internet for ages like an old man lost in the sahara, so if you have one, you can follow my news at:
http://aaroncrawfordart.blogspot.com/
3rd:
I recently completed some new designs for Catalepsy and Ides of March.
Check them out Below;
"Hot Boxed"
"Ice Reaper"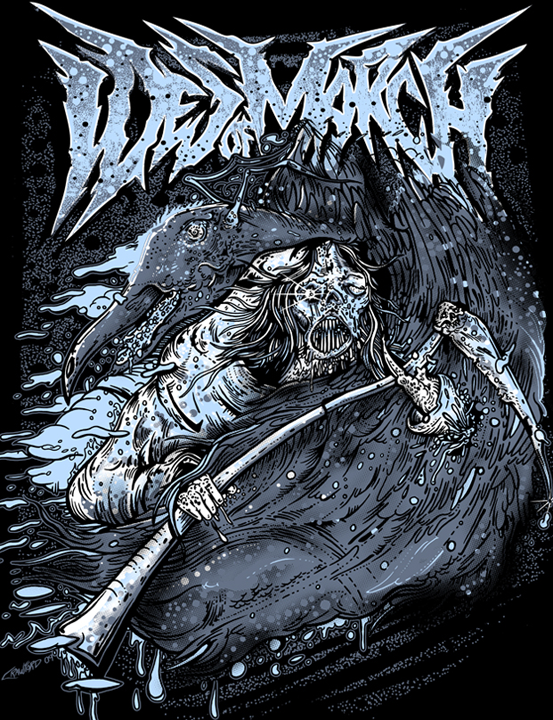 I also have designs in progress for The World We Knew, a new line for Fright-Rags, They Found Her In Pieces, and a ton of others.
Hopefully I get the chance to update again soon...
See you soon.
Aaron
aaroncrawfordart.com