I was going through some bags of old shirts and posters when I stumbled on a box of Cryptic Aesthetic shirts that Goodfellas Merch sent me a few months back. Cryptic Aesthetic was the limited edition line of shirts I released through them. Some sold, some didn't, but these are what I have left of the stock.
They are tagless Anvil Shirts. If you know anything about Anvil, they are SUPER soft shirts, comparable to American Apparel.
I'd like to let these go for cheap. $13 that is. They are available in Small, Medium, Large, and X-Large.
Here's a few product shots.
Print Closeup: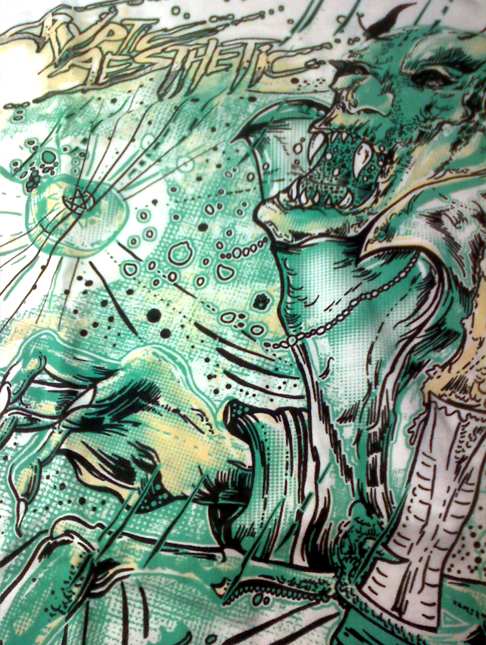 What's available: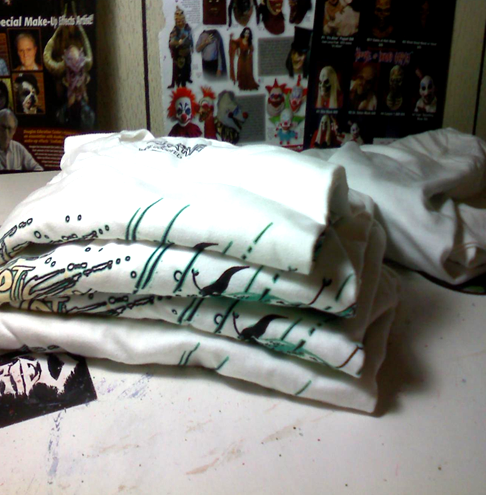 If you're interested in ordering a shirt, you can visit
http://aaroncrawford.bigcartel.com/product/dracula
and place your order through Big Cartel.
Rad.
"Give me the amulet, you bitch"
- Dracula "The Monster Squad"